CHRONICLE | 10/22/2019 | Roberto Moreno | PHOTOGRAPHER: Antonio Villalba
Whites beat Galatasaray and maintain the leadership and full of wins in the UEFA Youth League.
UEFA Youth League
Day 3
10/22/2019
Necmi Kadioglu Stadium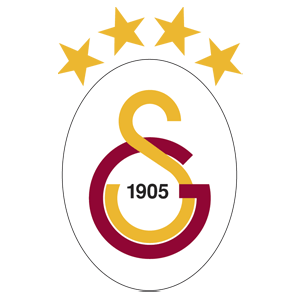 0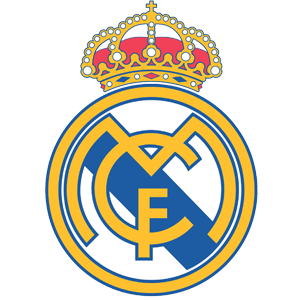 one
He
Youth A
defeated Galatasaray 0-1 at the Necmi Kadioglu stadium, in the match corresponding to the third day of the UEFA Youth League Group Stage. The central
Pablo Ramón
He scored in the final stretch to achieve the third triumph of the white subsidiary, which is the group's solo leader. Those of
Dani Poyatos
they responded from the beginning generating several danger occasions, opening the field and with
Rate
fixing the centrals. Before the first ten minutes were fulfilled,
Marvin
He gave the first warning with a shot from the right-handed profile that went high. Moments later, the Turkish goalkeeper stopped a hand in hand to
Rate
after a good intervention of
Luis Lopez
on the first arrival of Galatasaray.
Both teams reduced the pace of a frantic start, before the Madrid players began again to arrive frequently at the rival goal. With Pablo Ramón stopping the attempts of counterattacks of the Turks, Rate found no door in a dangerous shot inside the area. Saints, with a large center that did not reach Dotor In the mouth of goal and with a shot that stopped Balaban, he could make the 0-1 before the break.
In the resumption, the Youth A he kept the script and remained seated in the opposite field, which allowed Pablo Ramón join from the center of the rear to create more danger in the Turkish area. A good shot of the center met the post and, in the rebound, Rate He sent the clearest occasion until that moment of the meeting. Yunus Akgün, the most active of the Galatasaray, could not beat Luis Lopez, very safe under sticks.
The deserved goal of triumph
With the entry of Álvaro Martín, Stephen Y Arrivals, Poyatos He tried to refresh the spinal cord and the attack line, in search of a goal that the whites deserved. Álvaro Martín and Baeza They could not specify a double occasion. He Youth A He looked for the goal until the end and won his prize in the 89th minute thanks to a header from Pablo Ramón, achieving a new victory that keeps him at the head of the group.
DATA SHEET:
0-Galatasaray: Balaban, Akdemir (Yildiz, 74 '), Luş, Arslan, Baltaci, Fettahoglu (Keskin, 87'), Kapi, A. Babacan, Uymaz (Atalay Yildirim, 45 '), Akgün and Yardimci (Gencel, 74').
1-Youth A: Luis López, Santos, Miguel Gutiérrez (Ismael, 82 '), Chust, Pablo Ramón, Baeza, Sintes, Dotor (Arribas, 74'), Marvin (Esteban, 74), Jordi (Álvaro Martín, 67 ') and Latasa (Vassi , 82 ').
Goal
0-1 (min. 89): Pablo Ramón.
https://thespainjournal.com/wp-content/uploads/2019/05/logothespainjournal-2.png
0
0
thespainjournal1
https://thespainjournal.com/wp-content/uploads/2019/05/logothespainjournal-2.png
thespainjournal1
2019-10-22 11:01:26
2019-10-24 01:58:36
0-1: A goal by Pablo Ramón gives a deserved victory to Juvenil A