CHRONICLE | 06/01/2019 | Alberto Navarro
Baeza's goal and Rodrigo's spectacular goal give the victory against Barcelona in the first leg of the quarterfinals.
Copa del Rey Juveniles
Ida (quarterfinals)
06/01/2019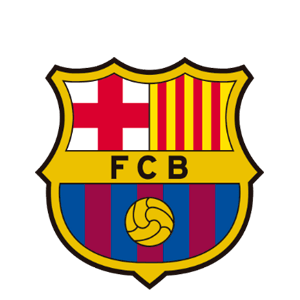 0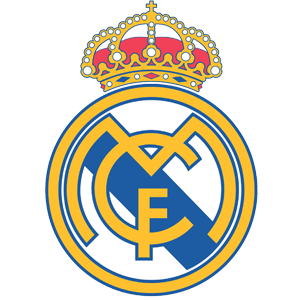 two
The
Real Madrid
takes advantage against Barcelona in the quarter-final tie of the
Copa del Rey
of youth after the 0-2 of the first leg, which was played in the Miniestadi. Key in the triumph of the visitors was the devastating start that they starred in this Classic. In just 20 minutes they had scored two goals, both beautifully made. The Whites opened the scoring in the 13th minute. He received
M. Alexandru
on the right wing, he left at the speed of a rival and at the height of the front of the area he put a center measured to the penalty spot that
Miguel Baeza
He was in charge of making cash beating Tenas with his right leg.
The second, which arrived in 19 ', was even more spectacular. The play of Rodrigo It was to frame. Received between the lines, got rid of two rivals in speed, cheated two other Barca defenses with a feint and when it seemed that he was going to define against Tenas, gave another cut to leave a fifth full back and later define exquisitely. Even the Madridistas could reach the break with an even higher income, but the keeper Tenas was more successful than Marvin in a heads-up at 40 '.
The second half started differently. Barcelona came out with the intention of cutting distances as soon as possible, but found a very organized and solid team behind. In spite of this, and in the only crack that the locals found so far, Ansu could mark after the pass back of Lucas in the 50 ', but the ball found no goal for very little. Already in the 63 ', they found a new loop the azulgranas, but Marqués topped heel.
To the crossbar Rodrigo
The whites were responding perfectly to the onslaught of the locals and could even score their third goal in a prodigious counterattack Rodrigo, in which he left two rivals, but the crossbar avoided it in the 65 '. In the last minutes, Barcelona claimed a penalty for an alleged hand of Charles. From there to the end, the whites knew how to keep the rent and will try to defend it next weekend in the Ciudad Real Madrid to access the semifinals of the competition.
DATA SHEET
0-Barcelona: Tenas, Rosanas, Comas, Josep Jaume, Mika, Alvaro Sanz, Nils, Lucas (Nico, 56 '), Marquis, Jandro and Ansu.
2-Juvenile A: Altube, M. Alexandru, Miguel (Pulido, 80 '), M. Gila, Víctor, Antonio, Carlos, Marvin (Mizzian, 76'), Moha (Fran, 90 '), Miguel Baeza and Rodrigo.
Goals
0-1 (min 13): Miguel Baeza.
0-2 (Min.19): Rodrigo.
https://thespainjournal.com/wp-content/uploads/2019/05/logothespainjournal-2.png
0
0
thespainjournal1
https://thespainjournal.com/wp-content/uploads/2019/05/logothespainjournal-2.png
thespainjournal1
2019-06-01 18:00:23
2019-06-01 20:32:10
0-2: Youth A wins the Cup Classic and takes advantage in the tie