CHRONICLE | 10/26/2019 | Roberto Moreno | PHOTOGRAPHER: Antonio Villalba
Marvin's goal did not prevent the first defeat at home of the subsidiary, which deserved more against Racing de Ferrol.
Spanish League 2nd B G. I
Day 10
10/26/2019
Alfredo Di Stéfano Stadium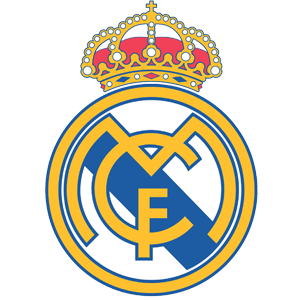 one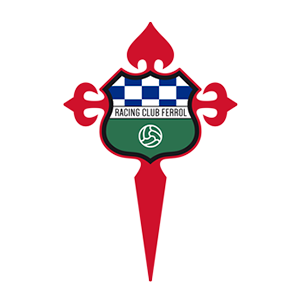 2
He
Real Madrid Castilla
could not prolong its good dynamics in the
Alfredo Di Stefano
, where he had won his last two games and remained undefeated. The subsidiary lost 1-2 against Racing de Ferrol in a match in which he had chances to achieve a better result.
Marvin
ahead of the whites but Juan Antonio, on penalty, and Fer Beltrán gave the victory to the Galician team.
Those of Raul They knew how to face a very disputed start and with little continuity. The whites patiently handled the exit of the ball and Javi Hernandez He gave the first notice in a direct free. The defense shot crashed into the crossbar after goalkeeper Diego Rivas deflected the shot.
It was the prelude to 1-0. In the 24 ', Marvin stole a ball to the visiting defense and defined in the hand in hand against the rival goalkeeper. Little joy lasted for the subsidiary, since in 32 'Juan Antonio transformed a penalty committed by Ayoub at the exit of a corner. At the edge of the break, Fer Beltrán put the Galicians ahead after picking up a dead ball inside the area.
Siege of the rival area
In the resumption, the Castile He left determined by the tie. Raul gave entrance to Fidalgo Y Feuillassier in 53 'to seek to gain clarity in three quarters of the field. The subsidiary turned in search of a tie and the chances came in the boots of Feuillassier, which failed to complete three opportunities within the area. With the Galicians threatening the backlash, Marvin he also failed to push a great center from the right wing and the Castile He ended up giving up a defeat that does not reflect what he saw on the grass. Racing de Ferrol concluded the game with ten for the expulsion of Dani Ábalo in the added time.
DATA SHEET
1-Real Madrid Castilla: Altube, Sergio López, Fran García, Chust (De la Fuente, 58 '), Javi Hernández, Ayoub (Fidalgo, 53'), Bravo, Baeza (Feuillassier, 53 '), Marvin, Jordi and Pablo.
2-Ferrol Racing: Diego Rivas, Seoane, Fornos, Bruno Rivada, Villarejo, Armental (Pau Bosch, 85 '), Rodellar, Tavares, Fer Beltrán (Dani Ábalo, 79'), Juan Antonio and Joselu (Álex López, 68 ').
Goals
1-0 (min. 24) Marvin
1-1 (min. 32) Juan Antonio (p).
1-2 (min. 40) Fer Beltrán.
https://thespainjournal.com/wp-content/uploads/2019/10/_avc5401_20191026091624.jpg
263
620
thespainjournal1
https://thespainjournal.com/wp-content/uploads/2019/05/logothespainjournal-2.png
thespainjournal1
2019-10-26 19:00:07
2019-10-26 19:59:51
1-2: Castile fails to maintain its streak in Di Stéfano