CHRONICLE | 09/18/2019 | Edu Good | PHOTOGRAPHER: Víctor Carretero
The goals of Jordi and Dotor in the first six minutes of the second half annulled that of Simons on the verge of rest.
UEFA Youth League
Day 1
09/18/2019
George Lafevre Stadium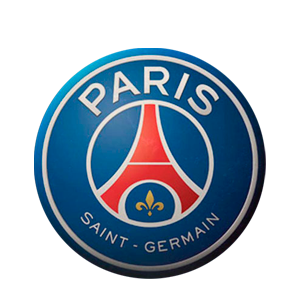 one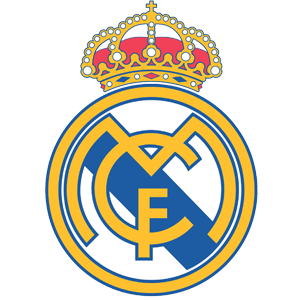 2
He
Youth A
He debuted in the UEFA Youth League with a great victory against PSG in the Georges-Lefèvre in Paris. Those of Dani Poyatos went back in the second half, with goals from Jordi and Dotor, a meeting that had been complicated before the break with a bit of Simons.
Much equality from the initial whistle with the white subsidiary growing with the passing of the minutes based on touch and pressure above, which allowed him to go putting the PSG in his field and playing near the Parisian goal. The two best occasions were with shots from the front of the Baeza area in the 24th and 33th minute. When Dani Poyatos's best were the local goal came to the edge of the break in an unfortunate play, which Simons took advantage of to score on an empty goal 1-0 in the 43rd minute.
Overwhelming Minutes
Juvenile A went around the game in the first six minutes of the second half with a sweeping start. Jordi, protagonist in both goals, inaugurated the score for Real Madrid in the 49 'with a cross shot in the small area after control with the chest. Two minutes later, the whites dealt a new blow with a goal. Jordi focused from the left to the penalty spot and Dotor beat the French goal with a 1-2 volley.
In the final stretch, the PSG squeezed and had several occasions to match the match, but met a great Luis, whose interventions avoided the draw. Bright debut of the subsidiary in one of the most complicated fields. In the other group A match, Bruges won 3-2 to Galatasaray.
DATA SHEET:
1-PSG: Franchi, Pembele, Alloh, Sissako (Larkeche, 72 '), Mbe Soh, Kapo, Aouchiche, Ruíz-Atil (Yousfi, 85'), Muinga, Fadiga (Bernadou, 63 ') and Simons (Touati, 63').
2-Youth A: Luis, Santos, Miguel (Arribas, 85 '), Chust, Pablo Ramón, Baeza, Sintes, Dotor, Jordi (Pablo, 71'), Latasa (Álvaro, 71 ') and Marvin (Chechu, 65').
Goals
1-0 (min. 43): Simons.
1-1 (min. 49): Jordi.
1-2 (min. 51): Dotor.
https://thespainjournal.com/wp-content/uploads/2019/05/logothespainjournal-2.png
0
0
thespainjournal1
https://thespainjournal.com/wp-content/uploads/2019/05/logothespainjournal-2.png
thespainjournal1
2019-09-18 16:00:07
2019-09-18 16:28:32
1-2: Youth A's comeback against PSG at its premiere in the Youth League