CHRONICLE | 06/02/2019
The subsidiary was a bit overcoming the tie against Cartagena, who scored two goals in 12 minutes.
Playoff of promotion to Second Division
Return (first round)
06/02/2019
Cartagonova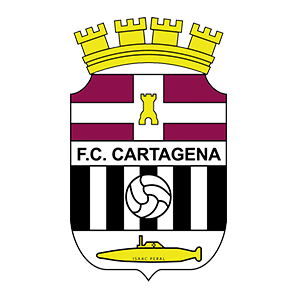 two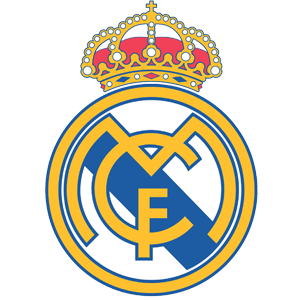 0
The
Real Madrid Castilla
he could not prolong the dream of the ascent. The subsidiary, which had won
3-1 at Di Stéfano
, lost 2-0 in Cartagena and will not play the next round of the playoff. Despite the advantage of the first leg, the
José Manuel Díaz
They knew that they would not have it easy in the Cartagonova. The locals decided to go for the comeback. And the plan could not go better. In a few minutes they turned the tie. First, Elady Zorrilla headed to the net a cross from the right (3 '), and then Cordero took advantage of a rejection of a stop
Luca
to sign the second (12 ').
The start had not been good for the Castile. The subsidiary accused the intensity and pressure of Cartagena, who did not hesitate to interrupt the Madrid game with faults. The good thing was that there was the whole game to find the reaction and, little by little, the whites were approaching the goal of Joao Costa. However, the locals continued to create danger, especially in the air game. Vitolo was close to making the third head first. One of the clearest for the Castile in the first part came after a foul thrown by Christ that cleared the goalkeeper.
A goal put the Castile in the next round and with that premise he faced the beginning of the second period. Dani Gómez, with discomfort, left his place to Seoane. Although he still did not find his football, the team was better than in the first 45 minutes. Of course, the opponent continued to hurt with his direct football. Cordero fired at the crossbar in the 54th minute. José Manuel Díaz gave entrance to August that, in his first action, he hit a header that went wide. The Madridistas needed more depth and in the absence of 15 minutes, Gelabert It was the last white change.
The Cartagena was kept ordered back, interrupting the rhythm of Castilla continuously. In 77 ', Christ He looked for the squad of direct free but his shot went up. Fito Miranda gave the retort with a header that forced to intervene Luca. The Castile He looked for the goal he needed until the end but the match ended 2-0.
DATA SHEET
2-Cartagena: Joao Costa, Ramírez, Mata, López, Mejías, Cordero, Moyita (Fito Miranda, 78 '), Vitolo, Rubén Cruz (Aketxe, 79'), Santi Jara and Elady (Gracia, 95 ').
0-Real Madrid Castilla: Luca, Dani Fernández, Fran García, Álex, Javi Sánchez, Jaume (Augusto, 55 '), De Frutos, Martín (Gelabert, 74'), Dani Gómez (Seoane, 46 '), Cristo and Fidalgo.
Goals
1-0 (min 3): Elady Zorrilla
2-0 (min 12): Lamb.
https://thespainjournal.com/wp-content/uploads/2019/05/logothespainjournal-2.png
0
0
thespainjournal1
https://thespainjournal.com/wp-content/uploads/2019/05/logothespainjournal-2.png
thespainjournal1
2019-06-02 14:09:43
2019-06-03 10:24:11
2-0: Castilla falls in the promotion playoff