CHRONICLE | 02/23/2020 | Rodrigo Salamanca | PHOTOGRAPHER: Jesús Troyano
Fidalgo, assisted by Reinier in his debut, and Rodrygo sentenced the clash against San Sebastián de los Reyes.
Spanish League 2nd B G. I
Day 26
2/23/2020
Alfredo Di Stéfano Stadium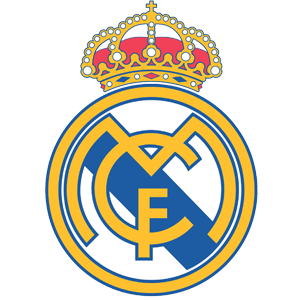 two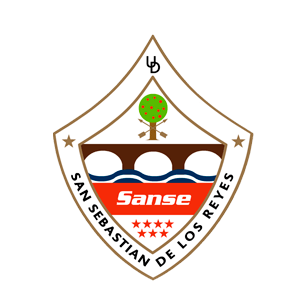 0
Triumph of
Real Madrid Castilla
in the
Alfredo Di Stefano
in front of San Sebastián de los Reyes (2-0). Those of
Raul
They extend their streak and chain five undefeated games in the League. Whites came forward thanks to a bit of
Fidalgo
(40 ') pass from
Reinier
, which debuted with the Madrid team. The visitors insisted in search of the matched in the second part but
Rodrygo
, with three minutes left, he made the final 2-0.
The first major danger action of the match was Rodrygo, who in an individual play could overtake his own but Irureta took a saving hand (24 '). From there began to happen the clearest occasions for those of Raul. White he tried from afar, but his shot cleared the goal; in the next attack, Gila He sent the ball to the crossbar after a corner taken by Baeza. Before the break came both Madrid. Combination of Rodrygo with Reinier what with a great touch towards your back, attended to Fidalgo to make the 1-0.
Rodrygo great goal
After the resumption, the visiting team advanced their lines in order to go for the tie. Miguel Muñoz, with a header, and Joel in the 62nd minute had the clearest. Reacted on Castile with the intention of sentencing the crash and Rodrygo, in a free-kick, sent the ball over the crossbar. The visitors did not give up and Estellés had the same goal (76 ') but the ball went off. Three minutes from the end, Rodrygo He made a tremendous career from the center of the field to reach the area and then beat Irureta masterfully. In celebration, the Brazilian was ejected for double yellow. The Castile He signed his ninth victory of the season and prolongs his streak.
DATA SHEET
2-Real Madrid Castilla: Altube, Fran García, Guillem, Javi Hernández, Gila, Blanco, Fidalgo, Reinier (Ayoub, 65 '), Rodrygo, Marc Gual (Pablo, 83') and Baeza (Bravo, 90 ').
0-San Sebastián de los Reyes: Xabi Irureta, Pipe Sáez, Estellés, Gullón, Miguel Muñoz (Well, 72 '), Hernández, Álex, Trabazo (Queijeiro, 65'), Julio Delgado (Fer, 58 '), Raúl and Joel.
Goals
1-0 (min. 40): Fidalgo
2-0 (min. 87): Rodrygo
https://thespainjournal.com/wp-content/uploads/2020/02/_2jt6738_h_20200223072054.jpg
263
620
thespainjournal1
https://thespainjournal.com/wp-content/uploads/2019/05/logothespainjournal-2.png
thespainjournal1
2020-02-23 15:21:43
2020-02-23 19:48:04
2-0: Worked victory of Castilla in Di Stéfano