CHRONICLE | 10/12/2019 | Javier Vázquez | PHOTOGRAPHER: Antonio Villalba
He won Pontevedra with goals from Ayoub and Baeza, and accumulates more than a month without losing.
Spanish League 2nd B G. I
Day 8
10/12/2019
Alfredo Di Stéfano Stadium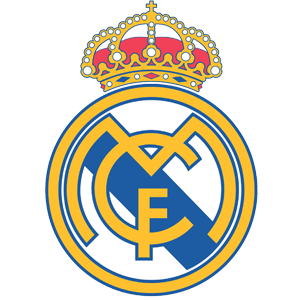 2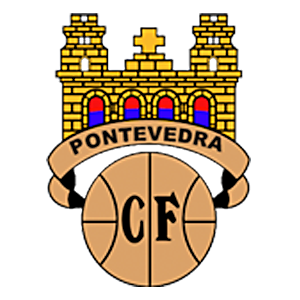 one
He
Castile
he made a very complete match again at the stadium
Alfredo Di Stefano
, this time against Pontevedra, which served to get the third victory of the season and increase the streak to five consecutive unbeaten games. In the first half,
Ayoub
Y
Baeza
they did so many Madrid players, who defended the result well in the second, and confirmed that the
Castile
It is a very solid team after the first eight days.
Soon the whites showed their punch, advancing at 6 minutes by means of Ayoub. The play started on the right, between Marvin Y Baeza, and ended with a good shot from the midfielder at the height of the penalty spot. The rival's reaction was swift, and Pontevedra had three consecutive danger shots after the goal was conceded. However, those of Raul they took control of the ball and in 14 'they dealt the second blow. White leaked a ball between the defense and Baeza He did not forgive in front of the doorman. The Galicians responded again immediately, who crashed a ball in the crossbar, but they came to rest with 2-0.
Wood balls
Altube He wore and played the physique in the first action of the second half, an indication that visitors were not going to give up easily. Adighibe sent a ball to the crossbar, and immediately followed by the Madrid side was Jordi the one that came across the wood, but the ball bounced off the goal line. Pontevedra attacked and deserved at least one goal, which came in 62 '. And with the marker pressed, the Castile He showed his strength and could even do the third against it thanks to the good work and physical waste of Marvin, Baeza Y Jordi. It was not necessary, and those of Raul they add their third triumph confirming that they are going through a great moment of form.
DATA SHEET
2-Real Madrid Castilla: Altube, Fran García, Guillem, Javi Hdez., Chust, Ayoub (Bravo, 69 '), Blanco, Marvin (Feuillassier, 77'), Baeza (Dotor, 90 '), Jordi and Pedro.
1-Pontevedra: Edu, Nacho López, Víctor Vázquez, Pol, Álex González, Álex Fernández, Berrocal, Álvaro Bustos (Rivera, 85 '), Romay, Pedro (Javi Pazos, 73') and Adighibe.
Goals
1-0 (min. 6): Ayoub
2-0 (min. 14): Baeza
2-1 (min. 62): Adighibe
https://thespainjournal.com/wp-content/uploads/2019/05/logothespainjournal-2.png
0
0
thespainjournal1
https://thespainjournal.com/wp-content/uploads/2019/05/logothespainjournal-2.png
thespainjournal1
2019-10-12 11:23:35
2019-10-13 17:56:42
2-1: Castilla remains undefeated in Di Stéfano