CHRONICLE | 06/23/2019 | PHOTOGRAPHER: Pedro Castillo
The Whites went ahead with goals from Baeza and Miguel but Villarreal leveled the match in the second half.
Copa del Rey Juveniles
Return (semifinal)
06/23/2019
Ciudad Real Madrid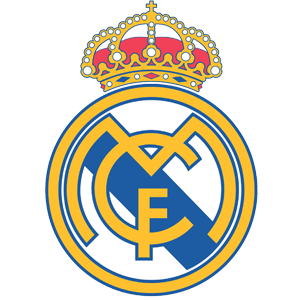 two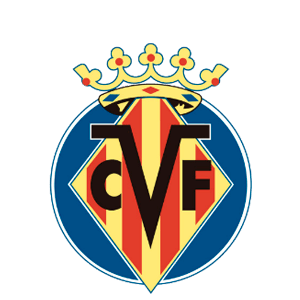 two
The
Youth A
tied in the semifinals round of the
Copa del Rey
to Villarreal. The 2-2, with goals from
Baeza
Y
Miguel
, it was not enough to overcome the tie. The goals of Niño and Gonzaga in the second half prevented those in
Dani Poyatos
they will play the final for the seventh consecutive year. The Madridistas dominated the match and fought to the end, but fortune was not on their side. Two of the novelties in the eleven were key in a very solid match start,
Antonio Blanco
Y
Marvin
. The midfielder found the hole at the back of the defense and the end forced the penalty in the hand to hand with Filip in the 2 '.
Baeza
equaled the tie from the eleven meters.
The goal gave wings to the subsidiary, who settled in the opposite field and generated many occasions. The forward pressure and the overflow in right band, with Alexandru Y Marvin as protagonists, they generated difficulties in Villarreal. From this profile, the first opportunities of the white set arrived. However, the most dangerous arrival was in his boots César Gelabert. The midfielder took advantage of a loose ball at the exit of a corner kick to shoot from outside the area to the post. This warning preceded the second Madrid goal, when Miguel He put the Madridistas ahead with a cross shot from outside the area.
The goal forced to react to the bench of Villarreal before the break. A double change equaled the forces and the visitors began to approach until the goal of Altube. In a more balanced second half, Niño took advantage of the second shot on goal from Villarreal to score 2-1 in the 70th minute. The last twenty minutes and the addition, they returned to be white domain after the rival withdrawal. In this section, the arrivals of Miguel by left wing and a direct free of Moha that crashed on the crossbar could turn the tie. In the final minutes, the Youth A He continued to fight despite encountering a player less because of the expulsion of Antonio Blanco, but Gonzaga's goal in the discount with those of Dani Poyatos turned to the attack sentenced the crossing.
DATA SHEET:
2-Juvenile A: Altube, M. Alexandru, Miguel, Mario Gila, Víctor Chust, Antonio Blanco, César Gelabert, Moha (Fran, 78 '), Rodrigo, Baeza and Marvin (Pedro, 72').
2-Villarreal: Filip, Izan (Nkwanko, 43 '), Tasende, Vadik, Pereiro (José Blanco, 43'), Morante, Enric (Gonzaga, 60 '), Carlo, Galdón, Niño and Arana (Rodrigo, 74').
Goals
1-0 (min 4): Baeza (p).
2-0 (min 27): Miguel.
2-1 (min 70): Boy.
2-2 (min 94): Gonzaga.
https://thespainjournal.com/wp-content/uploads/2019/05/logothespainjournal-2.png
0
0
thespainjournal1
https://thespainjournal.com/wp-content/uploads/2019/05/logothespainjournal-2.png
thespainjournal1
2019-06-23 09:34:42
2019-06-23 12:39:31
2-2: Juvenil A could not reach the final of the Copa del Rey