CHRONICLE | 11/06/2019 | Roberto Moreno | PHOTOGRAPHER: María Jiménez
The goals of Ismael and Miguel Gutiérrez were not enough to beat Galatasaray.
UEFA Youth League
Day 4
11/06/2019
Alfredo Di Stéfano Stadium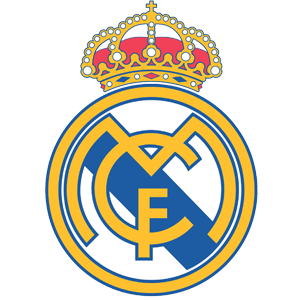 2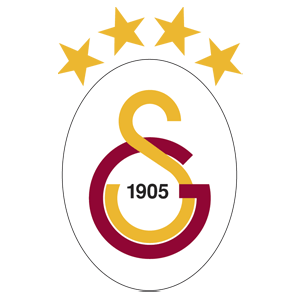 4
He
Youth A
lost to Galatasaray in the
Alfredo Di Stefano
, in the meeting corresponding to the fourth day of the Group Phase of the
UEFA Youth League
. The subsidiary began the duel in the best way.
Baeza
he picked up the ball at the edge of the area and, from the left profile, put a center measured for
Ishmael
, who made the 1-0 in minute 2.
The goal gave confidence to the whites and allowed them to take over the ball and the chances. Calmly handling possession and trying to open the field with Marvin Y Jordi In the bands, the Real Madrid players had the best opportunities. However, in the first approach of the Turks, a rebound within the area struck in the hand of Synths and the referee indicated penalty. From eleven meters, Luş equaled the match.
The game was balanced after the draw and became an exchange of blows in which Luis Lopez He was very safe under sticks. Baeza crashed into Balaban in hand to hand and Jordi He was not successful with a shot that was deflected by centimeters before the break. On resume, a cross shot of Rate It was the first warning, before the Galatasaray advanced with a new maximum penalty, which Akgün transformed. Poyatos tried to change the dynamics with the input of Arrivals Y Stephen in 57 '.
Chances to win
The changes allowed Miguel Gutierrez appear in attack positions and, with a great shot from outside the area, put the boards back at 65 '. There was a little less than half an hour left and the Juvenile launched into the attack in search of a victory that was largely resisted by Balaban's interventions. Arrivals, Paul Y Rate, by double game, they enjoyed opportunities to score. With the subsidiary overturned, the Galatasaray took advantage of the spaces to counterattack and score through Yildirim. In the last minute of the regulation time, the Turks got the final goal with a header from Arslan at the exit of a corner, before finalizing the duel with 10 players for the expulsion of Akgün in the addition.
DATA SHEET:
2-Youth A: Luis López, Santos, Miguel Gutiérrez, Ismael, Pablo Ramón (Martín, 88 '), Baeza (Pablo, 63'), Sintes, Dotor, Marvin (Esteban, 57 '), Jordi (Arribas, 57') and Latasa.
4-Galatasaray: Balaban, Akdemir (Yildiz, 78 '), Luş, Arslan, Bayram, Evren, Fettahoglu, Kapi (Elmaz, 67'), Uymaz, Akgün and Yardimci (Yildirim, 31 ').
Goals
1-0 (min. 2): Ishmael.
1-1 (min. 24): Luş (p.).
1-2 (min. 55): Akgün (p.).
2-2 (min. 65): Miguel Gutierrez.
2-3 (min. 85): Yilidirim.
2-4 (min. 90): Arslam.
https://thespainjournal.com/wp-content/uploads/2019/05/logothespainjournal-2.png
0
0
thespainjournal1
https://thespainjournal.com/wp-content/uploads/2019/05/logothespainjournal-2.png
thespainjournal1
2019-11-06 13:41:58
2019-11-06 17:42:40
2-4: Youth First Defeat A This Season