CHRONICLE | 08/07/2019 | Rodrigo Salamanca | PHOTOGRAPHER: Jesús Troyano
Rodrygo, Miguel Baeza and Pedro scored in the first match at Alfredo Di Stéfano this season.
Friendly
5th match
08/07/2019
Alfredo Di Stefano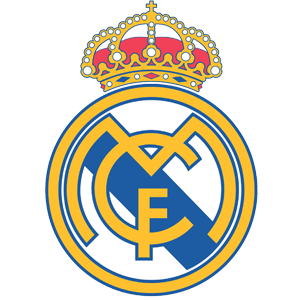 3
0
He returned football one more season to
Alfredo Di Stefano
and he did it with victory against Alcorcón. The
Real Madrid Castilla
He won a deserved victory against a Second Division team.
Rodrygo
, which debuted with the subsidiary, made the first goal of the Real Madrid players; later
Baeza
put the 2-0 and
Pedro
sentenced the crash marking the third. Kubo, who also played his first game with the
Castile
, played 70 minutes.
The whites jumped onto the pitch with the high pressure and touch football plan that is distinguishing the team led by Raul. The subsidiary insisted defending very high and causing the rival's failure in his field, and thus came the first great occasion. In 35 ', Miguel Baeza stole in the front of the area and leaned on Pablo, who returned the ball with a great heel, but the play stopped Dani Jimenez. Four minutes later, another wall, this time between Rodrygo Y Pablo, which ended with a Brazilian goal to open the scoring.
Baeza and Pedro certify the victory
It had only been three minutes since the beginning of the second half, when the whites expanded their lead after a great play by the band Javi Hernandez, who attended Miguel Baeza So I just had to push the ball. The Castile dominated the course of the game and the few arrivals of the Alcorcón, such as the high shot of Pomares within the area (63 '), did not create danger for the goal of Belman. The changes ordered by Raul they allowed the subsidiary to maintain the same pace and in one of those Pedro took advantage of a great backlash to put the final 3-0. The next commitment of this preseason will be on Saturday against Tenerife at home.
DATA SHEET
3- Real Madrid Castilla: Belman, Guille (Sergio López, 61 ') Javi Hernández, Gila, Chust (Manu Hernando, 61'), Bravo (Dotor, 70 '), Kubo (Marvin, 70), Fidalgo, Pablo (Pedro, 61'), Miguel Baeza (Ayoub, 61 ') and Rodrygo (Jordi, 70').
0- Alcorcón: Dani Jiménez (Lizoain, 46 '), Laure, Boateng, Albert Dorca (Ernesto, 58'), Miaka, Rui Costa (Sandaza, 58 '), David Fernández (Rhodes, 46'), Elgezabal (Arribas, 58 '), Stoichkov (Marvin, 58 '), Sosa (Bellvís, 58') and Pomares.
Goals
1-0 (min. 39): Rodrygo
2-0 (min. 48): Miguel Baeza.
3-0 (min. 82): Pedro.
https://thespainjournal.com/wp-content/uploads/2019/05/logothespainjournal-2.png
0
0
thespainjournal1
https://thespainjournal.com/wp-content/uploads/2019/05/logothespainjournal-2.png
thespainjournal1
2019-08-07 15:37:15
2019-08-08 02:14:23
3-0: Great victory of Castilla against Alcorcón