CHRONICLE | 11/26/2019 | Rodrigo Salamanca | PHOTOGRAPHER: María Jiménez
Pedro (2), Baeza, Pablo, Dotor and Arribas scored for the Madrid subsidiary, which traced a 1-3 against PSG.
UEFA Youth League
Day 5
11/26/2019
Alfredo Di Stéfano Stadium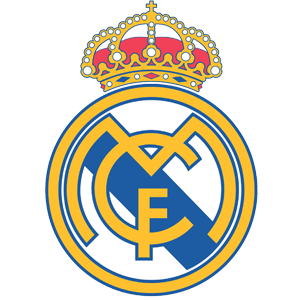 6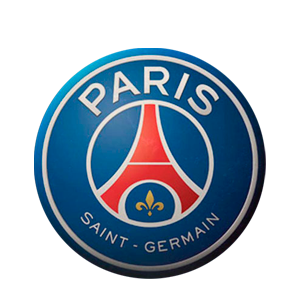 3
Display of
Youth A,
that qualifies for the next round of the
UEFA Youth League
after imposing itself on the PSG in the
Alfredo Di Stefano
(6-3). The whites, who came forward with a goal from
Baeza
, traced a 1-3 in the second half thanks to the goals of
Pedro
(two),
Dotor
,
Pablo
and
Arrivals
. The Madrid subsidiary is the group's solo leader after the defeat of the Bruges.
Five minutes it took the set of Dani Poyatos in getting ahead on the scoreboard. Penalty pointed to Sissako by hand in the area that transformed Baeza. Despite Madrid's control in the first quarter of an hour, Parisians went from less to more and tied with a penalty goal from Muinga. Juvenile A had a clear chance at the edge of the break. Baeza topped head, the ball hit the crossbar and Pedro, in the second instance, he ran into Franchi's hands.
The resumption began with two good chances of Dotor and Pedro. But Muinga returned to be protagonist and achieved the comeback for his own by scoring two goals in three minutes (49 'and 52'). The panorama of the meeting changed with the expulsion of Sissako by double yellow and the whites cut distances in the 62nd minute. Go to the front of Stephen to Dotor, He did the 2-3.

Exhibition and comeback
In less than six minutes the Madrid players completed a great comeback. Corner taken by Baeza who found Pedro, which led the tie in the 66th minute. The striker returned to be the protagonist in the next play with a spectacular career that culminated with the 4-3. The score would move again in favor of the locals with the goals of Arrivals (73 ') and Pablo, which would put the final 6-3 in the added time.

DATA SHEET:
6-Youth A: Luis, Miguel (Chechu, 71 '), Ismael, Blanco, Dotor, Pedro (Franco, 81'), Baeza, Esteban, Arribas (Theo, 81), Pablo Ramón and Javi Rueda (Pablo, 54 ').
3-PSG: Franchi, Sissako, Larkeche, Kouassi, Mbe Soh, Kapo, Pembele, Ruiz-Atil, Muinga (Makutungu, 74 '), Aouchiche (Nagera, 74') and Bernadou (Simons, 46 ').
Goals
1-0 (min. 5): Baeza, Penalty
1-1 (min. 41): Muinga, Penalty
1-2 (min. 49): Muinga
1-3 (min. 52): Muinga
2-3 (min. 62): Dotor
3-3 (min. 66): Pedro.
4-3 (min. 68): Pedro.
5-3 (min. 73): Arrivals
6-3 (min. 91): Pablo.
https://thespainjournal.com/wp-content/uploads/2019/05/logothespainjournal-2.png
0
0
thespainjournal1
https://thespainjournal.com/wp-content/uploads/2019/05/logothespainjournal-2.png
thespainjournal1
2019-11-26 17:09:47
2019-11-26 18:18:30
6-3: Juvenil A goals and qualifies for the next round of the Youth League