November 12, 2020
– Announces that "we will continue to present initiatives, motions and questions in the different institutions so that the measures of a sector that is being demonized as a source of contagion are addressed when there is not a single health, scientific or security report that determines it"
Seville, November 12, 2020. The president of VOX Sevilla, Javier Cortes, announced this Thursday a battery of political actions at all levels so that the different local, regional and national administrations respond to the demands of the hospitality sector which has been demonstrated through the main streets of Seville to conclude at the gates of the Palacio de San Telmo, seat of the presidency of the Junta de Andalucía.
The president of VOX Sevilla, who has participated in the demonstration of the hoteliers together with a large group of public and organic officials of the party in the province, has stated that "for weeks we have been deploying a extensive information campaign against the state of alarm imposed by this negligent and criminal Government that In addition to killing the Spaniards, it is leading them to social and economic ruin in many irreversible cases, such as the hospitality sector, which has been led to an impasse, firstly for having forced them to make a series of investments to guarantee sanitary restrictions and secondly for not having offered any type of help ".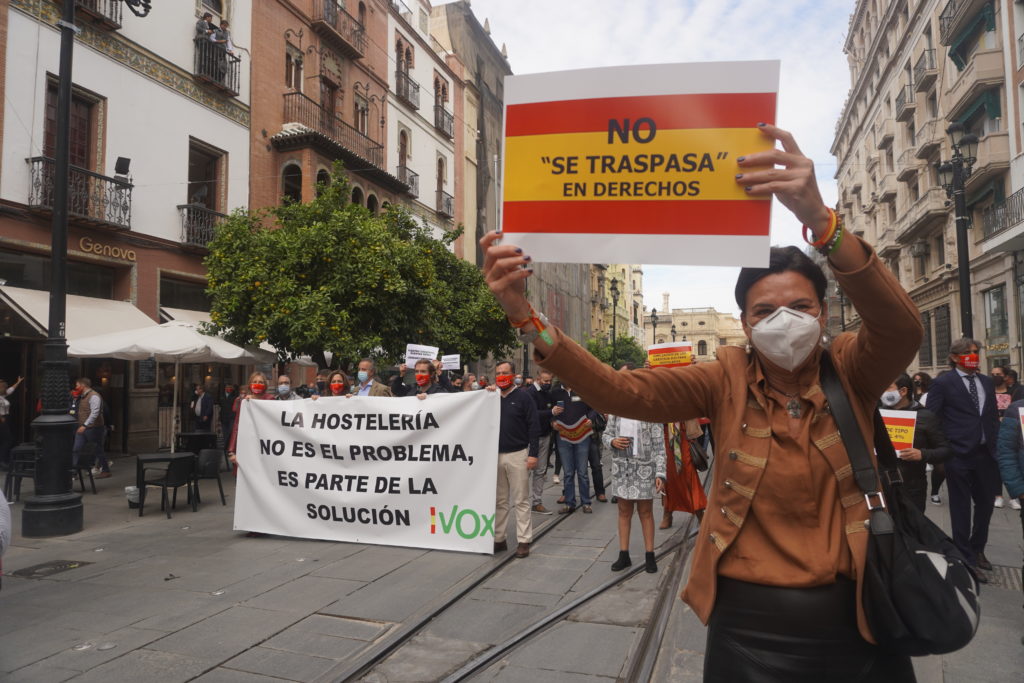 "At VOX we are defending, for Justice, the claims of a sector that represents no less than 13% of the city's GDP and we are doing so not only with information campaigns, but also in the institutions where we are represented with motions, initiatives, and questions to the different governments where, for some inexplicable reason and of course, without any medical, health, scientific or safety justification, They are being demonized as one of the main sources of transmission of the coronavirus when precisely the hospitality premises are where the least contagion occurs".
Javier Cortés has asserted that "we have been meeting for months with bar owners, waiters, cooks, assistants and if we have something clear it is that their demands are pure common sense and that what they are defending beyond the bread on the table of their families It is the well-being of the city of Seville where there are tens of thousands of families who live directly or indirectly from the hospitality industry ".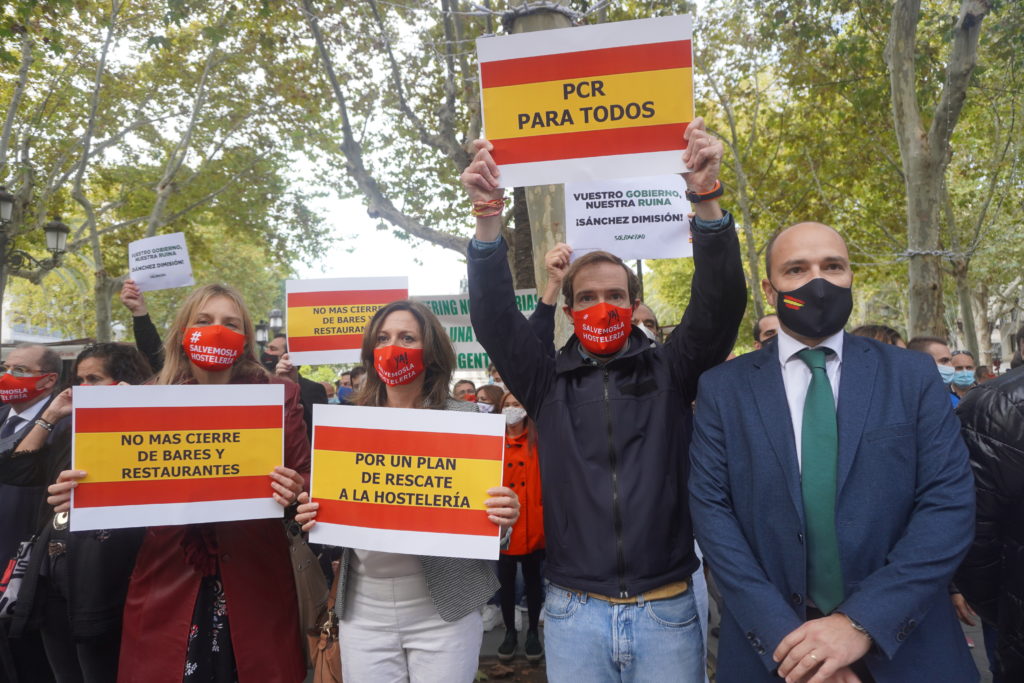 The provincial president of VOX has pointed out that "we are fed up with the rhetoric of the Town Halls, the Junta de Andalucía and the Social Communist Government and the time has come for, immediately, today, a Hospitality rescue plan at all levels that allows the sector to weather the storm of the coronavirus crisis in the best possible way, and as examples to follow we have a lot, such as Germany, which has not hesitated to cover 75% of the hospitality billing to offset restrictions imposed on bars and restaurants", it is finished.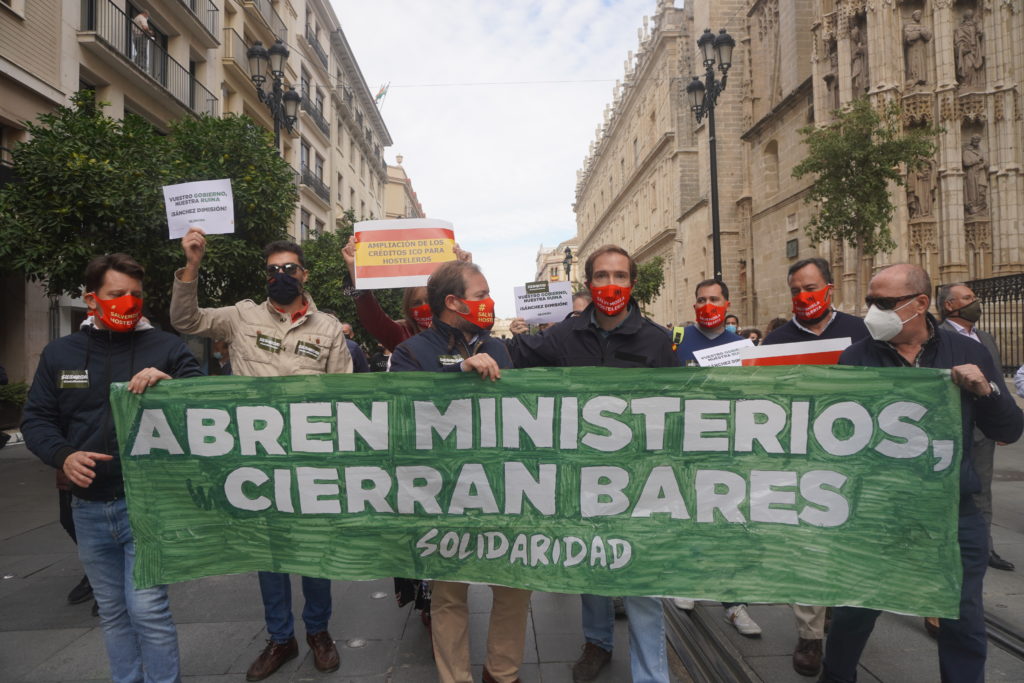 https://thespainjournal.com/wp-content/uploads/2020/11/DSC01072-scaled.jpg
1707
2560
thespainjournal1
https://thespainjournal.com/wp-content/uploads/2019/05/logothespainjournal-2.png
thespainjournal1
2020-11-13 02:25:48
2020-11-13 02:25:52
VOX closes ranks with the hospitality industry and announces a battery of actions so that their demands are met